Shopping Cart
Your Cart is Empty
Thank you for your business!
You should be receiving an order confirmation from Paypal shortly.
Exit Shopping Cart



Macy's Miracles Music Monday with Seth Keiffer

It is said the way to a person's soul is through music. Well co-founder of Macy's Miracles and Country Singer, Seth Keiffer proved that to be true. He noticed that Macy and her peers were able to express themselves in ways that which are indescribable with the power of music. This is when Seth Keiffer, Macy Savoy and her younger sister, Gracie Keiffer launched "Music Monday"
Music Monday's is hosted by local restaurants within the community that want to promote and support inclusion!
Please follow us on our Macy's Miracles Facebook and Instagram pages (@macysmiracles) for upcoming "Music Monday" events!
If you are interested in hosting a Macy's Miracles "Music Mondays" event with Seth Keiffer Musi​c

Executive Director of Music Mondays, Seth Keiffer also known as Macy's "Poppie"
Seth Keiffer Music has partnered with Macy's Miracles to promote inclusion within the community thru music! Seth wanted to create a program that allowed special needs individuals to express themselves. After seeing the therapeutic benefits that music provided Macy, he knew he needed to create a program to help her peers. Seth has spent his entire music career always finding ways to encourage and inspire others thru his lyrics. Now he is able to take that expertise and ignite the power within our special needs individuals to instill self confidence and self accomplishment!

Thank you to our "Music Mondays" Sponsor

The Lost Cajun

7042 Fm 1960

Humble, ​Texas 77346
Click Here to Add a Title
Honoring our Miss Texas USA, Logan Lester for her Miss USA Send Off Party!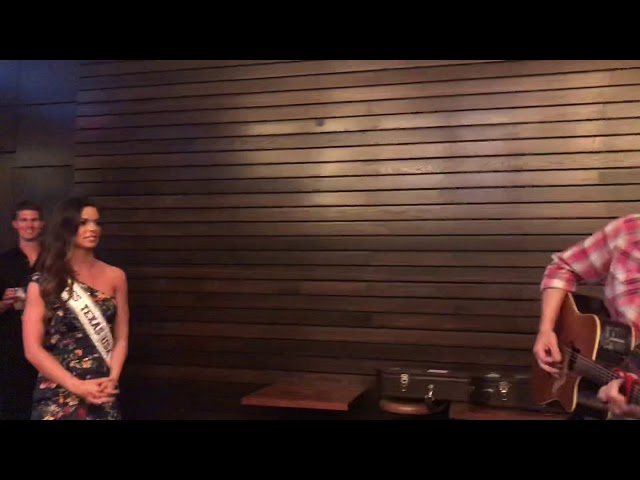 /