Shopping Cart
Your Cart is Empty
Thank you for your business!
You should be receiving an order confirmation from Paypal shortly.
Exit Shopping Cart
Hear from our Special Siblings by Gracie founder, Gracie Pray Keiffer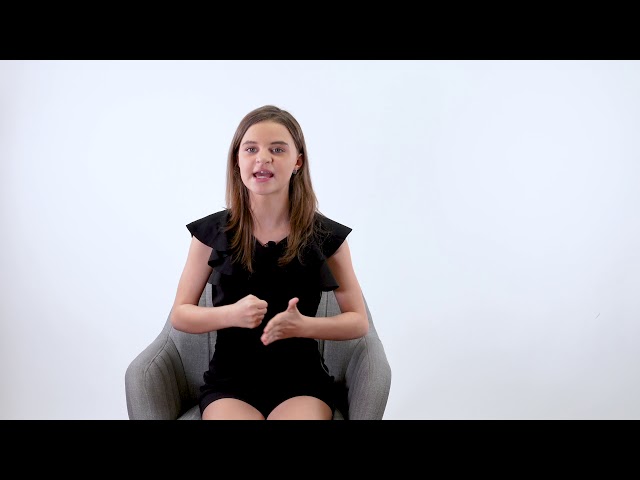 Special Siblings by Gracie
Special Siblings by Gracie was founded by Gracie Keiffer. As the younger sister to Macy she wanted to create a place where other siblings of special needs kids felt heard. There are times when a family has multiple children and one has special needs, the other siblings can feel invisible due to the complex medical attention the special needs child demands. Gracie wanted to create an environment where the siblings could feel special, heard, and find friends with similar life dynamics. It is important that all children have a self value and self identity that is not centered around the life conditions they face. This builds our children up to be future teachers, mentors, athletes, business owners, and even great leaders!
Special Siblings by Gracie's founder, Gracie Keiffer wanted to create a program that not only promoted inclusion for special needs individuals but for their siblings too! Gracie wanted a program that was event driven to allow special needs siblings to connect with other children who are faced with the same challenges she had faced. She knows that it is not easy for any family to find balance but it is even harder for a family with a special needs child who has siblings. The "Friend Zone" program will host monthly events at local kid friendly businesses such as Urban Air, Main Event, iFly, Kemah Board Walk, Movie, and Bowling Nights. These events are sponsored events and free to anyone who is a part of Special Siblings by Gracie and Macy's Miracles. Please follow Special Siblings by Gracie's Facebook, Instagram and Snap Chat fan pages (@specialsiblingsbygracie) for more updates on future events! You may also check out the Macy's Miracles Calendar page for event updates!
Hey guys and gals, Gracie Keiffer here founder of Special Siblings by Gracie. I just want each and everyone of you to know that you are special and you have greatness inside of you. I know sometimes life can be hard and even lonely at times. I know sometimes it may seem like you are invisible to that fact. It was Ms. Julie Coy Manier, (Macy's Miracles Special Needs Entrepreneur, Author and Autistic Artist Grant Manier's mom) who helped me to communicate my feelings to my mom in a way I just couldn't on my own. Ms. Julie was able to see the sparkle inside of me dying to come out however in ways my lack of understanding to what I was feeling was smothering my sparkle.
It was that day that myself, my mom and Ms. Julie decided I would create Special Siblings by Gracie. Thru this process I have found my inner power and confidence. This very inner power and confidence I want to help empower each of our Special Siblings children!!
Meet Some Of Our Special Siblings

You can join our Sibling Siblings By Gracie Ambassadors Today

contact (833) 333-MACY (6229) or submit your story with 3 photos of your life as a Special Needs Sibling email to [email protected]
/